We are a company looking for qualified individuals to help our team with writing tasks.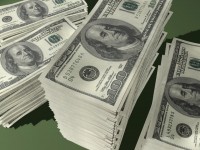 Are You Ready to Join our Writing Team?
Service Inbound is seeking full-time onsite, part-time onsite and remote freelance writers with rock star skills!
You know how to create engaging content for Internet campaigns.
You're instinctively driven to help small to midsized companies succeed.
You're looking for an exciting opportunity where you can use both your writing and creative skills to make an ongoing impact.
Does this sound like you? Then why not discover what it's like to work with an amazing team.
As a Service Inbound writer, you'll be exposed to different assignments wearing a number of hats: content writer, copy editor and sales copy developer. You'll work closely with our marketing team to create engaging content that drives business to our clients' websites.
Job Skills & Responsibilities
・ Upbeat, can-do attitude
・ High energy
・ Goal-oriented
・ Create projects for blogs and other media
・ Outstanding communication skills
・ Experienced in writing for the web and social media
・ Have internet connection (This Is A Must)
・ Deep knowledge of content creation for campaigns
・ Understanding of the needs of small to mid sized companies
・ WordPress a plus
Our marketing services drive new business to our clients and help them grow
・ Work hard, play hard
・ Fun atmosphere
This is a full time -part time job offer, hours are flexible from, 10 – 40
depending on availability. Travel is not required. Pay is discussed via communication after application process.
Please email: cityjobwork@googlemail.com with your full name and resume C.V.
We will contact you shortly within 24 hours
Or Visit
ONLINE WRITING JOBS FREE TRAINING WEBINAR!