Today you can grab 52 stock videos for
less than the cost of ONE single video clip
from the popular stock video sites!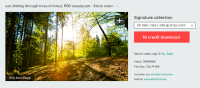 These brand new stock video clips were filmed by an award-winning film maker named Trevor L. Smith. We partnered with him to bring you this incredible stock video library for less than the price of one stock video at most sites.